The History of Pine Grove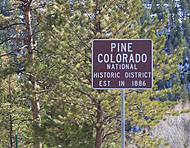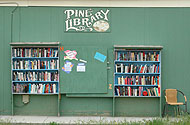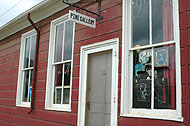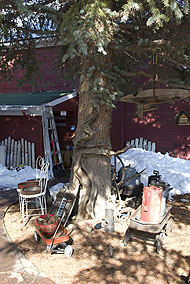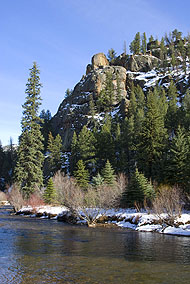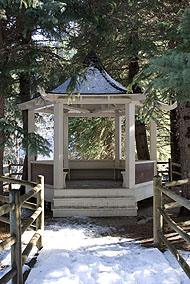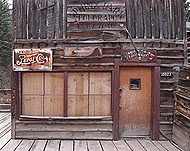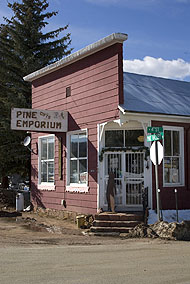 The town of Pine Grove has a rich history, dating back to 1886. To learn more, visit the Local History Chat Room or take a walking tour of Historic Pine Grove.
Local History Books
The Elk Creek Chronicles: From Shaffers Crossing to Pine Grove
Wagons West Transportation, Entertainment & Industry, more on Sphinx Park, Buffalo, Pine Grove, Bailey & Beyond; by Lee Heideman, 2005
Homesteaders, Moonshiners and Frontier Law An Historical Journey from Aspen Park to Kenosha Pass; by Lee Heideman, 2003
Bits and Pieces of History along the 285 corridor-From Denver to Kenosha Pass; By Harold Warren, 1994
The Upper Side of the Pie Crust An early History of Southwestern Jefferson County Conifer-Pine-Buffalo Creek, Colorado; Margaret V. Bentley, 1978
Mountain Memories From Coffee Pot Hill to Medlen Town-A history of the Inter-Canyon area of southwest Jefferson County; edited by Betty Moynihan and Helen E. Waters
Rough Road in the Rockies by Hermina Gertrude Kilgore, 1961
More Historical Sketches of Shawnee, Colorado; Including historical pictures of Bailey and Grant, Colorado by Gary R. Goodson, 1996
From Scratch-A History of Jefferson County, Colorado; by Members of the Jefferson County Historical Commission, 1985
Ghosts of Park County A Guide to the Ghost Towns and the Mining Camps of Park County, Colorado; by John K. Aldrich, 1984
Evergreen, Colorado by Mary Helen Crain, 1969
A Circle of Pioneers by Mary Helen Crain, 1959
Buffalo Beginnings and Through the Years-The People and Places of Buffalo Creek Colorado; edited by Dorothy Lombard, 1985
Buffalo Beginnings and Through the Years-The People and Places of Buffalo Creek, Colorado, Book Two; edited by Dorothy Lombard, 1995
Narrative History of Buffalo Creek and Buffalo Park; by Edna Sirois Ryan, 1960
Recipes & Anecdotes- compiled by the North Fork Volunteer Fire Department; Contributed by "the mountain folks in the Pine-Buffalo Creek area", 1984
Century of Jefferson County Mountain Area Schools; by Phebe Granzella, 1993
Tiny Town, Boom or Bust; by Alice Jeanne Brooks, 1989
Tiny Town, From Tragedy to Triumph; by Carla Black, 1990
A Town is Born: The Story of South Park City; E.J. "Gene" Amitrani, 1982
Park County Colorado-Where History is Still Alive by Linda Balough
The Buffalo Harvest by Frank Mayer & Charles B. Roth
Pioneers of the Colorado Parks by Richard Barth
Doin' Time in Fairplay by Linda Bjorklund, 2003
History of The Famous Mosquito Pass by Norma L. Flynn, 1959
Silverheels by Tara Meixsell
Echoes of Como, Colorado; by Mary Dyer, 1974
A Short & Informal Early Days History of Fairplay, Colorado; by Russell A. Morse & Wallis C. Mather, 1975
Threads That Bind-An Oral History Project of the Park County Homemakers Council, 1989
Bayou Salado The Story of South Park; by Virginia McConnell Simmons, 1966
The Tarryall Mountains and The Puma Hills A History by Midge Harbour, 1982
History & Proceedings of Buckskin Joe & Early Mining Laws of Buckskin Joe; by Nolie Mumey, 1961
The Shining Mountains by Georgina Brown, 1976
Those S.O.B.'S at Tarryall by Fred Huston, 1974
Stampede to Timberline by Muriel Sibell Wolle, 1949
Jeep Trails to Colorado Ghost Towns by Robert L. Brown, 1963, Twelfth Printing, 1983
Big City Dropout by Pete Smythe, 1959
The Mines of Colorado by Ovando J Hollister, 1973 Reprint of the 1867 edition.
---